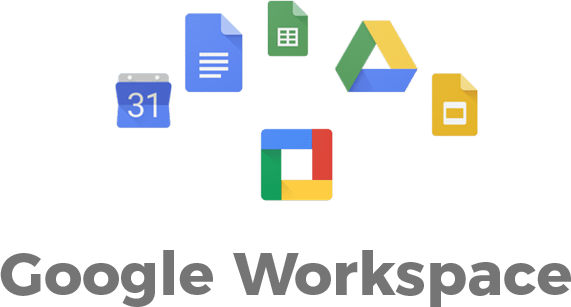 Join the 5 Million Businesses Using Google Workspace.
Business Starter
Business Email Through Gmail
Video and voice conferencing
Shared calendars
Secure Team Messaging
Basic Administrative Controls
Documents, spreadsheets, and presentations
30GB Storage Per User
US Based 24/7 Support
Business Standard
Business email through G mail
Secure Team Messaging
Voice and video conferencing
Shared calendars
Unlimited cloud storage (or 1 TB/user if less than 5 users)
Documents, spreadsheets and presentations
Business Class Administration
US Based 24/7 Support
Business Plus
Business email through G mail
Secure Team Messaging
Voice and video conferencing
Shared calendars
Unlimited cloud storage (or 1 TB/user if less than 5 users)
Documents, spreadsheets and presentations
Enterprise Class Administration
US Based 24/7 Support
Google Workspace Pricing
Best Google Workspace Pricing in India. No Questions Asked

Business Email, Calendar, Storage, and More
With Google Workspace, the tools to effectively carry out various business operations are all brought under the same umbrella. Whether you need seamless interaction between business email, calendar, storage and more, G-Suite makes all of that possible. Easy to set up, use and manage interface, Google Workspace will revolutionize the way you use technology to bolster your operational efficiency and business performance.

Work Better Together, Always
Google Workspace ensures that your team is able to coordinate between their works perfectly to improve their collective performance. As everything is updated in real time and accessible by the team, you can save a lot of precious time to ensure that the project is being completed on time. This will ensure higher project delivery and schedule adherence leading to enhanced client satisfaction.

Safer, Invisible IT That Works
What makes G-Suite or Google Workspace the most effective business tool is the myriad of security and work features that it brings. Each element of Google Workspace is designed carefully to meet the demands of your business and to ensure that you can use technology to make your business better. Get G-Suite from us and create a G-Suite account and start growing your business right away.

Stay On Your Work Wherever You Are
Google Workspace makes it possible for everyone to work from anywhere in the world. All your work is stored instantly and can be accessed by anyone with the access for the same. With an internet connection, work efficiently without having to worry about the security of your work. With cutting-edge security systems and an internet connection Google Workspace supports your work better, more efficiently.

Work Faster, and More Efficiently
With Google Workspace, streamline and carry out routine tasks more efficiently. You can use the powerful functions of Google Workspace for budgeting with a single google spreadsheet, invoicing with the help of Google Drive and scheduling with Google Calendar. Google Workspace helps you holistically remove time-consuming chores altogether and spend more time to make your business better.

Robust Cloud Technology
With Google Workspace, you never lose any of your work as it is instantly saved in the cloud. The cloud is secured with intelligent and advanced security measures to keep all your work safe and secure. FES Cloud brings everything you need to keep your work running no matter where your employees are. Simple to use, powerful to leverage, and robust to support your business, Google Workspace' cloud technology is all you need.
Google Workspace (G-Suite) Applications

Gmail
Communicate with your customers and build their trust with a professional and tailor-made email address in your business' name but with all the conveniences that Gmail offers.

Drive
Get everything you do, effectively organized to a single place. Safe and secure, Drive lets you access all of your work on any device with an internet connection, anywhere and anytime.

Calendar
Organize your works, tasks, and schedules with Calendar across every G-Suite app that you use. Integrate the calendar items to stay always in control of your work and the time.

Docs
Create text documents online right on your browser. Invite people to work and edit it together. Every change that you make to the doc files are saved automatically.

Sheets
Who says you need dedicated software to work on spreadsheets? Google Docs makes working with sheets a breeze. Create lists and analyze data with charts, graphs and even pivots.

Hangouts
Text, voice or HD video, stay connected with your team to share important work details. Work together with your team even when you are away without worrying about distance and time.

Cloud-search
Bring the power of Google search across the G-Suite. Search and find your files and content across apps like Gmail, Docs, Drive, Slides, and even Calendar. Everything is just a search away.

Forms
Create tailor-made forms as you want. Surveys or questionnaires, you can create the most effective forms that can be collated and analyzed effectively on Google Sheets.

Slides
Give your presentations the polished look with Google Slides without the need of dedicated software. Have multiple teams work on the latest versions of slides from anywhere.

Sites
Whether for your business or team, you can create feature-rich websites through intranet for your company with Site Builder without having to write even a single line of code.

Admin
Centralized management of data and assuring its security is paramount. Google Workspace makes it possible with the Admin panel. Control users, access and enhance security.
Vault
Add more power to G-Suite with Vault with archiving and eDiscovery to search, export, retain and manage all the business mails and on-record chats for better safety and ease of access.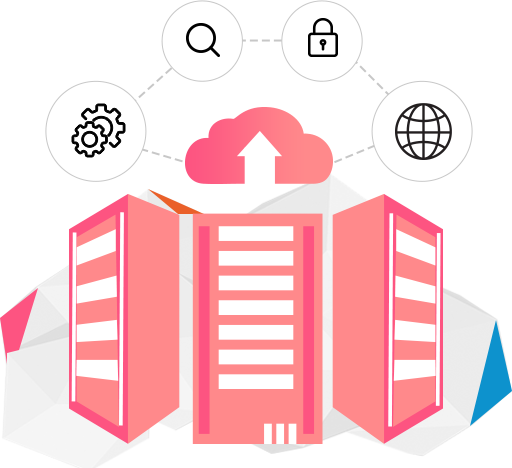 Google Workspace Setup Package ($99.95-One Time Price)
Looking for help to set up the G-Suite App in India? Let our experts take care of that for you. Our subject matter expert will help you with all the support that you need to create a G-Suite account and configure the same as per your business specifications and requirements.
Account Verification
DNS Settings (CNAME, MX, SPF, DKIM records)
Email activation
User's setup and migration
Calendar, Docs, Sites activation
Desktop/Mobile access instructions
Store More with Additional Storage
Every business would require more storage as it grows. If you need more storage space with your G-Suite, we provide you that as well. Scalable according to the requirements of users, businesses can customize the storage plans to meet their needs holistically.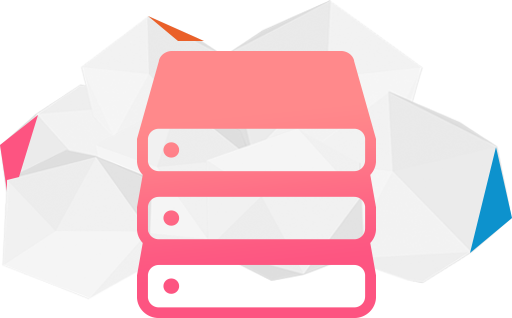 Payment We Accept