Choose an SSL Certificate that Works for and Fits You
Positive SSL
Domain-validation
1 domain Secured
Both Domain.Com & www.Domain.com
Personal Sites
Mobile Browse Support
Low Assurance
2048-4096 bit Key Lenght
No Paper Work Required
256-bit Encrption
$10,000 relying party warranty
Positive SSL Wildcard
Domain-validation
1 Domain + Unlimited Subdomains
Both Domain.Com & www.Domain.com
Personal Sites
Mobile Browse Support
Low Assurance
2048-4096 bit Key Lenght
No Paper Work Required
256-bit Encrption
$10,000 relying party warranty
Positive SSL Multi-Domain
Domain-validation
3-100 domain seats
Domain.Com & www.Domain.com
Ecommerce Sites
Mobile Browse Support
Low Assurance
2048-4096 bit Key Lenght
No Paper Work Required
256-bit Encrption
$10,000 warranty level
Comodo EV SSL
Organization Validation
1 Domain
Both Domain.Com & www.Domain.com
Extended Validation
Ecommerce Sites
Greenbar
Mobile Browse Support
High Assurance
Paper Work Required
2048-4096 bit Key Lenght
256-bit Encrption
$17,50,000 relying party warranty
Premium SSL Wildcard
Organization Validation
1 Domain + All Subdomains
Both Domain.Com & www.Domain.com
Business Sites
Domain Validation
Mobile Browse Support
High Assurance
Paper Work Required
2048-4096 bit Key Lenght
256-bit Encrption
$250,000 relying party warranty
Why Buy an SSL Certificate for Your Business?

Comodo Secure Seal
When you buy an SSL Certificate for your business, you are given a Comodo Secure Seal so that your visitors know that your site is always protected.

Better SEO Rankings
SSL Certificates are considered an important aspect of SEO as Google ranks websites with SSL certificates higher in search results.

Bolster Customer Trust
Consumers are conscious about the data they share on websites and they look for SSL icons to know if the site is secure. With an SSL certificate build customer trust.

Uncompromised Security
Ensure maximum security for your website with Cosmodo's SSL certificate that offers up to 128 or 256-bit encryption at all times.

30-Day Money Back Guarantee
Every SSL certificate that you buy comes with a complete 30-day money back guarantee. You can have your money returned if not satisfied, no strings attached.
Frequently Asked Questions
Get Your Questions Answered Here and Make Informed Decisions to Buy SSL Certificate in India.
An SSL certificate is a digitally signed certificate issued uniquely for a domain by an authorized entity called the Certificate Authority. In order to have the SSL certificate on your website, you must buy an SSL certificate online or otherwise and have the website undergo a verification process by the Certificate Authority.
Of course, they are. All the SSL certificates are compatible with a variety of web browsers available today.
Not at all. When you buy an SSL certificate in India from us, we will provide you with all the technical support needed to successfully and accurately install the certificate on the web server. We offer you maintenance support, as well.
There are two things that an SSL certificate does. 1) It encrypts all the details sent from the user's browser to your website. 2) It ensures and authenticates your website's identity. With these crucial activities, an SSL certificate protects the data shared by the customers and enhances their trust in your site when doing business on your site. This is crucial for websites that require users to enter passwords to login and give important financial data such as debit and credit cards.
As of right now, we do not support upgrading or downgrading any SSL certificate. However, if you would like to have better security for your site, you can search for a suitable SSL certificate price in India and buy a new one to install on the same web server just as the old certificate.
SSL Basics
Learn About a Few Basics of SSL

What is SSL?
SSL stands for Secure Socket Layer and it is a cryptographic protocol. It has been designed to render better security for the communication happening over a computer network.

SSL Certificate Validations
There are three types of SSL certificate validations such as Domain Validation (DV), Organization Validation (OV), and Extended Validation (EV).

SSL Certificate Configurations
There are three SSL certificate configurations majorly and they are Standard SSL, Wildcard SSL, and Multi-Domain SSL certificate.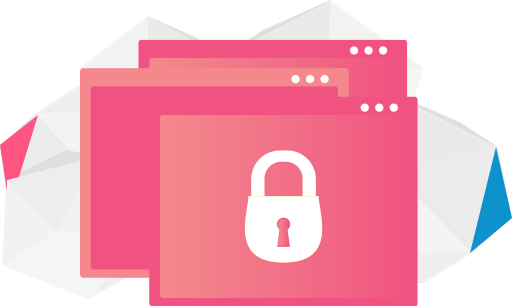 Data Encryption with Cutting-Edge Technology
SSL Certificates use state-of-the-art technology to comprehensively convert every bit of data transferred from your site to the server and vice-versa to indissoluble codes that are safe from cyber criminals. In the very unlikely event of your data reaching any wrong hands, it will be in an encrypted form which will be both unreadable and useless to such criminals. When your business has secure layer protection, it helps you protect your business image and will save your business from any criminal persecution or legal penalties. In order to comply with the Payment Card Industry guidelines, a business must have a SSL certificate having an encryption of minimum 128-bit. The PCI standards ensure that the SSL certificate is provided from a trusted party. If you don't have a certificate that does not meet the established standards, no site will be able to process card payments.
Validation to Meet All Your Needs
With Organization Validation and Extended Validation Certificate, your website will have comprehensive business credentials that assure the visitors that they can confidently carry on with their transactions as they are on a legitimate, protected website. There is also a Domain Validation Certificate that offers validation for the registration of the domain alone. This is a less complex and less comprehensive method to protect intranets and business mail servers, etc. which do not require to establish the identity of the websites. As per your exact requirements, you can purchase the most suitable SSL validation without ever having to overspend your budget.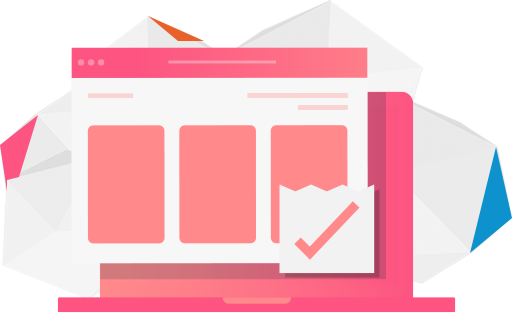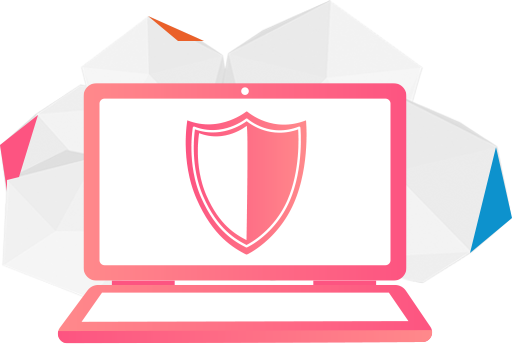 Ensure Better Conversions with Trusted Transactions and Secured Data Transfer
Render all your customers with all the signs that they need to see to ensure that your website is protected and secure. Let your customers see a locked padlock on the browser, a green address bar and 'https' on the address bar. All of these are the signs that a user will look for to determine whether a website is safe or not. There are reports that say that over 63% of online buyers refrain from making their purchase from sites that do not display these security signs. In today's highly competitive online business world, it has become extremely important for businesses to create a safe and secure environment for buyers to confidently purchase the products and services that they want. SSL certificates help online businesses do that, and more.
All SSL Certificates include the Following
Every SSL Certificate that We Offer Includes the Following Capabilities
SHA-2 and 2048-bit encryption
Boost Google search ranking
30-day money back guarantee
Unlimited 24/7 security support
Protects unlimited servers
Unlimited free reissues
SoftaculousCompatible with all major browsers
Displays a Security Seal on your site
Liability protection up to USD 1 million
Payment We Accept