WordPress Hosting Plans and Prices
Find the Plans You Want at Prices You Love.
Shared Hosting
Power your business website with a pre-installed blog from WordPress leveraging cutting edge software and stout hardware to keep it running.
Cloud Hosting
We bring you a scalable hosting platform effectively optimized to make your WordPress domain work impeccably well for unrestrained flexibility and better resource performances.
Dedicated Hosting
Speed, performance, and efficiency are no longer a distant dream. Our WordPress domain hosting, supported by powerful architecture and hardware, will cater to all your demands.
Our Unique WordPress Features
Find all that you want for your WordPress site, right here!

Routine Backups
Don't miss anything. Have your website backed up daily for free

Free SSL
Protect the communication between server and the site with free SSL

Free Migration
Now migrate free with our WordPress hosting services hassle-free

Proactive Monitoring
Never lose track of your website our proactive monitoring facility

Ultimate Speed
Let your website surprise the users with lightning fast response

24*7 Expert Support
Never run out of help. We bring all help you need from the experts, 24×7
Themes and Plugins, Whatever You Need Them For
WordPress is a popular and one of the most-used platforms in the world. What makes it such a popular and loved platform is the availability of thousands of themes and plugins for every need a user might have. Further, there also is a host of support groups and experts available to provide you all the support that you need with these plugins and themes. When you deploy WordPress in a managed hosting setting, you are endowing your business with a plethora of functional benefits to your website.
The Most Sought-After Blogging Platform in the World. Period!
As businesses are on the way to creating newer promotional strategies around various blogs to bring audience to their business sites. Hence, it becomes exceedingly imperative that businesses have a flexible, seamless, and user-friendly platform for that. WordPress is the realization of that in a nutshell.
There is no competition that WordPress is one of the most effective and robust platforms that businesses can use to connect with their audience through blogs. When that is combined with FES Cloud's WordPress cloud hosting, you make your business clearly molded for the challenges of today's business world. Now, empower your business and make your online presence all the more transcendent and widespread.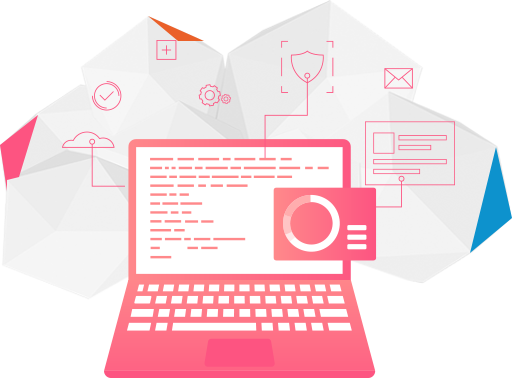 Feature-Rich Software like No Other
WordPress itself is a software packed with numerous features imperative for a site's uncompromised performance. However, with each update released by WordPress, it gets even better and more robust. With FES WordPress domain and hosting, you get the most recent and up-to-date software that is endowed with all the latest capabilities and features. This will ensure that your blog will have all the technical and performance support you need.
WordPress Performance, Guaranteed
FES Cloud guarantees the best performance, all the time.

Increased Sales
FES Cloud ensures that you get a2-second time to the first byte making your website's response quicker for better user-experience and sales.

Server Stacks
We have designed impeccable server stacks with PHP 7, Varnish, and MariaDB.Magento hosting for uncompromised performance every single time.

Better Performance
With multiple caching instances such as server level caching, PHP Opcache, Cloudflare CDN, and database tuning, we help you bolster your website's performance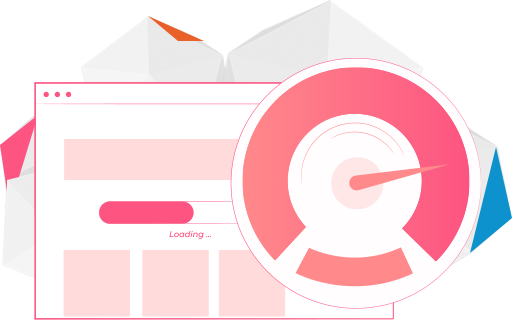 Now Speed Is Fast with FES Cloud
By effectively optimizing our managed WordPress hosting server stack, we make your website run faster than ever. The communications travel faster, responses are quick, and customers are delighted, always. With pages loading faster and transactions happening swifter, impeccable user-experience is the result. Isn't that what fast hosting for WordPress all about?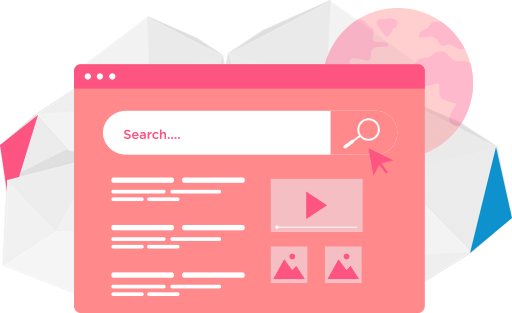 SEO Worries? That's an Old Story with FES Cloud
We know that you want to rank better on all SERPs. With WordPress and a myriad of plugins to help you, you are already on the right track. With your pages loading faster, Google will love to show you to their users on account of better user-experience. Even Google loves websites that load faster, right?
Payment We Accept